Pre-Trek Date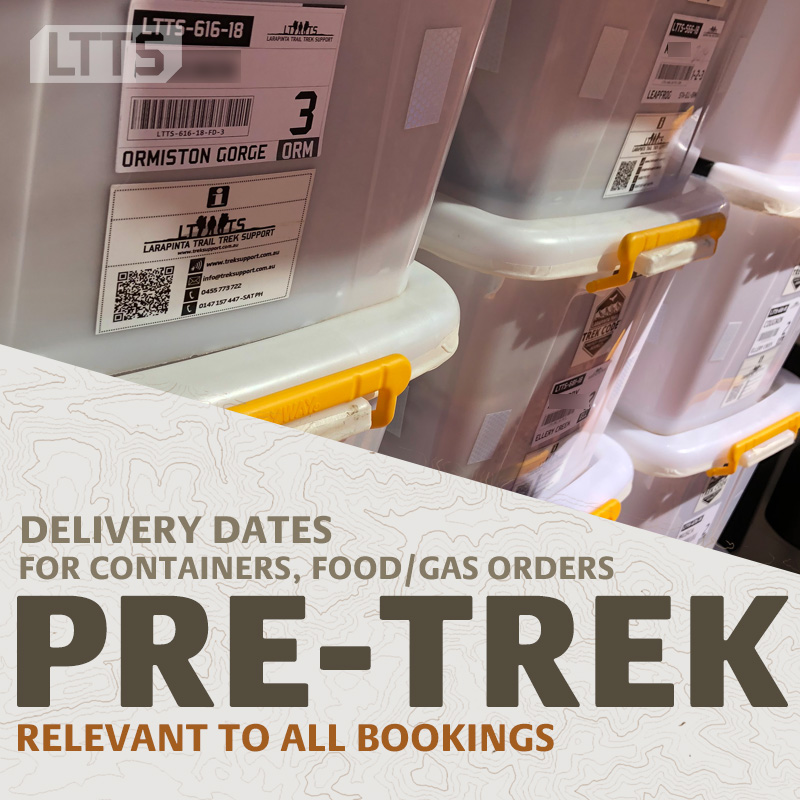 Duration: 1 Days (approx.)
This is a very important date!
Pre-Trek is the day LTTS deliveries your food drop containers and any other orders to your accommodation before you start your trek. For most hikers, this is the day they arrive to to Alice Springs. Select this even if you don't have any food drops or orders.
Key Points About Pre-Trek:
You will receive an SMS on the pre-trek date advising when the delivery will be made
The delivery window is between 3-5pm
You do not need to be present for the deliveries
Containers and any orders will be placed at the accommodation storeroom or reception storeroom
You will receive an SMS once the delivery is made
If you are collecting your containers from the LTTS office, you still need to choose a pre-trek date and coordinate a suitable time for both of us to meet. Our office is not always attended
NOTE: If a Pre-Trek date isn't available choose a couple or more days earlier. It just means your containers will be placed in the accommodation storeroom earlier and they'll be there waiting for you.